Toncoin and Casper are currently on the upside. While Toncoin just hit a bullish order block on the daily chart, Casper appears to have just concluded grabbing liquidity at a discount zone.
Tamadoge appears to be fully prepared for a new ascending wave, as the price continues to gather buy orders in a discount zone. The histograms on the MACD indicator could as well be seen crossing the zero line upward.
Toncoin (TON Coin/USD)
The failure swing formed towards the end of August 2022 revealed that Toncoin's downtrend has ended. The price could be seen soaring high to shift the market's structure to the upside. The current bullish marubozu candlestick is the result of the liquidity and buying power in the bullish order block around the $1.11 demand zone. The simple moving average indicator has already crossed to the right side of the candlesticks. This indicates a possible continuation of the uptrend.
Toncoin (TON Coin/USD)
Current Price: $1.35
Market Capitalization: $1.65B
Trading Volume: $13M
7-day Gain: 8.34%
Casper (CSPR/USD)
Until this month, the upper band of the Bollinger Bands had always been repulsive towards the price. The current impulse wave can be traced back to September 2022, when prices bounced off a bearish order block. This bearish order block was formed in June due to a price delivery to the upside. The fair value gap around $0.0540 could simply be a retracement level as the price was pushed into a liquidity void in preparation for an upward price expansion.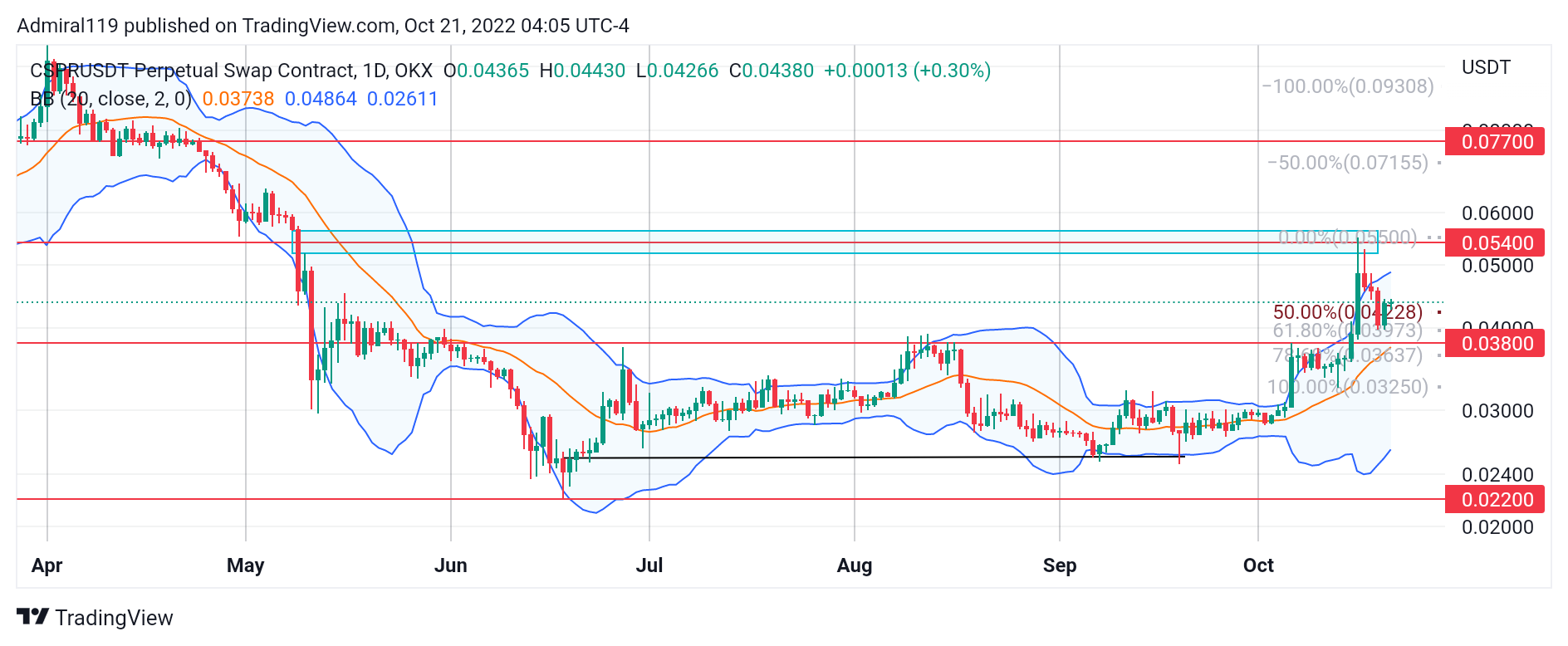 Casper (CSPR/USD)
Current Price: $0.0437
Market Capitalization : $0.46B
Trading Volume: $27M
7-day Gain: 23.67%
Tamadoge (TAMA/USD)
After a relatively long period of bullishness in Tamadoge, prices made a retracement at the $0.0300 price level. A bullish order block was formed as the price was expanding towards the $0.0300 price level. This bullish order block is expected to cause a massive expansion sufficient enough to break the $0.0350 supply zone.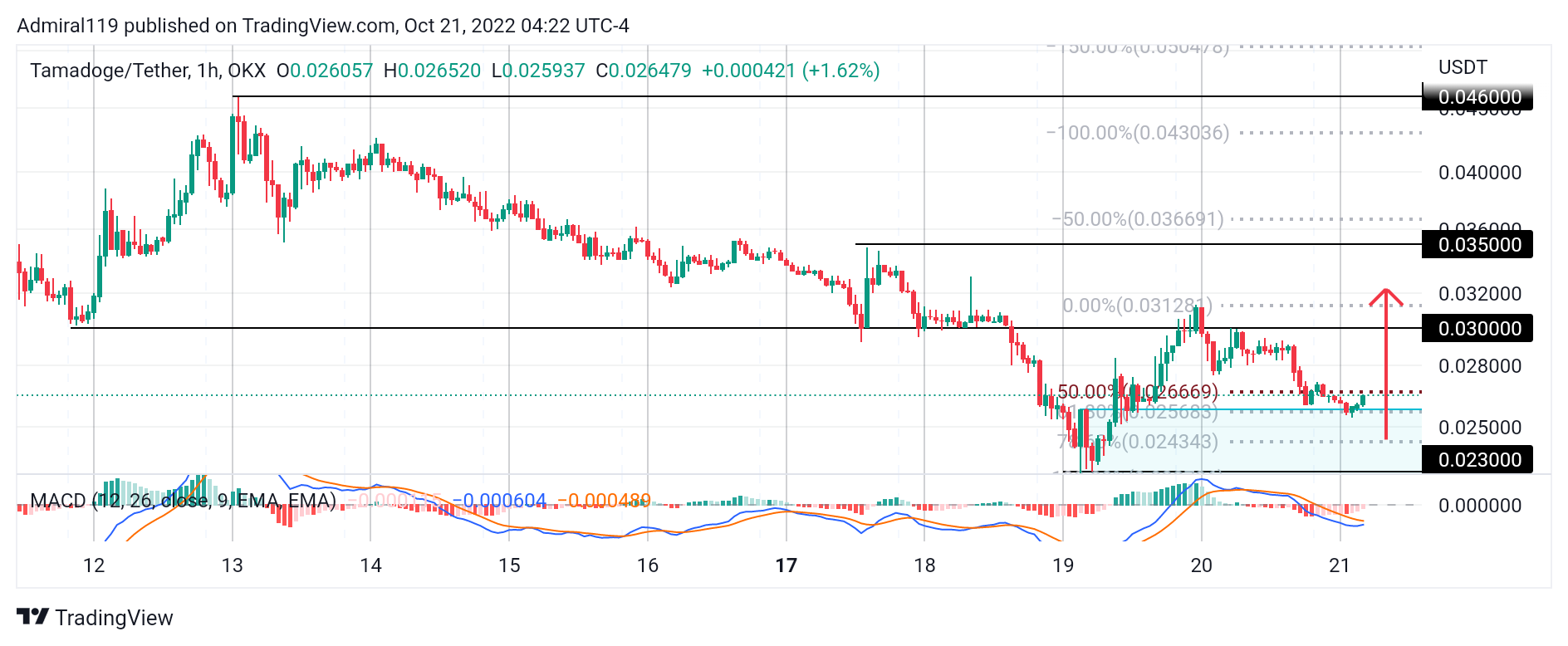 Tamadoge (TAMA/USD)
Current Price: $0.0264
Market Capitalization: $25.3M
Trading Volume: $6.8M
7-day Gain: -35.57%
IMPT
As is true of good cryptos, IMPT has started with a token presale. This exercise was begun in early October and more than 5 million USD has already been realized. The first phase of the presale exercise is being finalized, and a coin is worth around $0.018. Based on the announcement on the presale webpage, the coin price is projected to reach $0.023 in the second stage.
Dash 2 Trade – High Potential Presale
Active Presale Live Now – dash2trade.com
Native Token of Crypto Signals Ecosystem
KYC Verified & Audited