The blockchain industry has been gaining increasing popularity, thanks to the 2021 bull run. So much so, that Bill Miller, the billionaire investor showed support for cryptocurrencies. While there has been much talk about the potential of these digital assets and the ecosystem surrounding them, accurate speculation can be difficult. However, there have been several instances which would prove that the sector is flourishing at an astonishing speed.
Along with the number of people getting hooked on cryptocurrencies, many have also been exploring other assets within the blockchain space. There has been an increase in people not only investing and holding these assets but also making use of their functionality. NFTs, Defi, Gamefi etc are some categories that have seen a steady rise in participation.
But has there been the kind of adoption that was expected at the peak of the 2021 bull market? Mostly not. This has to do with several aspects. The market crash itself was reason enough for many to entirely remove funds from their digital investments. The current global economic crisis contributed to this even further. As government agencies started announcing severe monetary issues, engagement in the cryptocurrency domain also decreased.
Current Scenario
After the market crashed earlier this year, cryptocurrencies of all categories have taken a huge blow. While the large market cap projects did manage to stay afloat in terms of value and growth, several others seem to have ceased to exist. After touching its all-time high back in November 2021, BTC too plunged in value. Since the price drop, it has been consolidating at the $19,000 level for several weeks.
The state of altcoins too has been dire, where top projects like Ethereum, Polkadot, Cosmos etc also so a steep decline in prices. Naturally, similar to bitcoin and these top altcoins, almost every other token crashed; even more than the ones mentioned above. Major reasons for the same can be bearish catalysts like the war, the chance of a recession, environmental hazards of crypto etc.
However, the top two reasons for the stagnancy of cryptocurrency can be routed back to two things- pushback from national financial institutions and negative opinions from influential figures. The blockchain sector has always relied massively upon the opinions and perceptions of famous icons in the finance space.
People like Warren Buffet and Bill Gates have criticized the industry on numerous occasions. This caused blockchain and crypto in earning bad reputation to an extent. But, as mentioned above, there has been an increase in such figureheads too, who seem to have embraced the idea of blockchain. The latest addition to this already long list is veteran investor Bill Miller.
About Bill Miller
Based in North Carolina, Bill Miller is one of the biggest and most popular names in the finance world. He has been an influential name due to the posts he has served over his tenure. He is a renowned investor, fund manager and philanthropist with a good track record in terms of ROI.
Moreover, he has served as the Chairman and Chief Investing Officer in Legg Mason Capital Management and principal portfolio manager in the same company's Value trust.
Bill Miller showed support for cryptocurrencies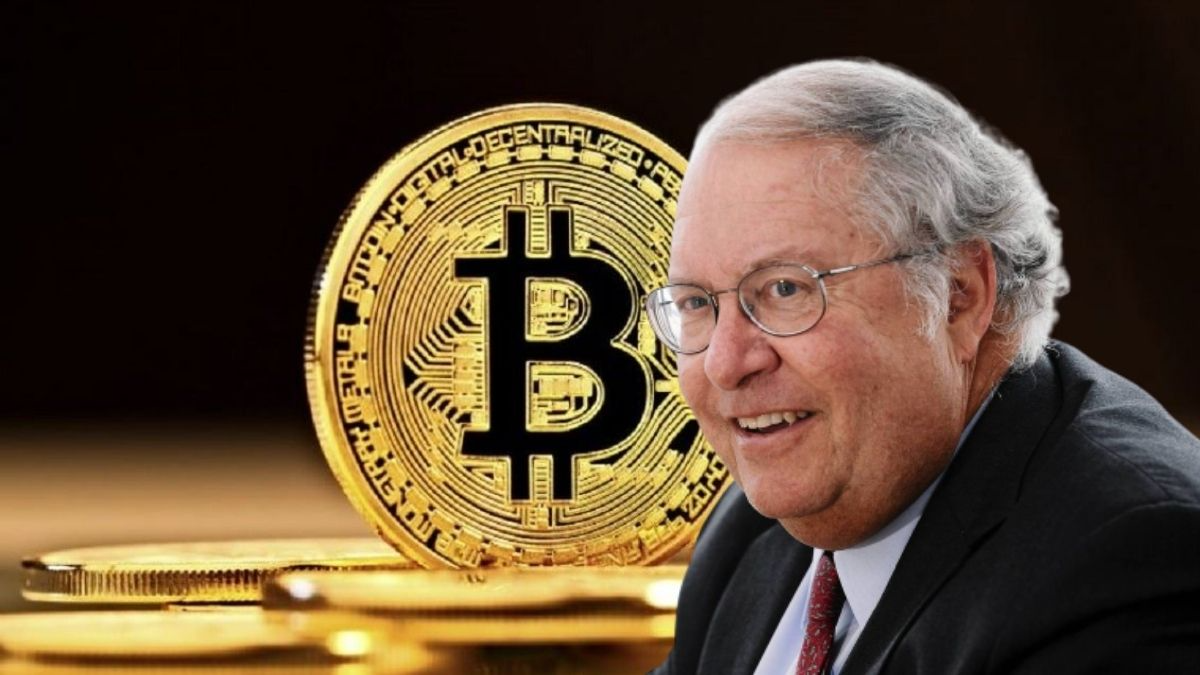 Bill Miller was present for an interview with CNBC when he expressed his opinions on digital assets and their future. He stated that Bitcoin or crypto in general was like an insurance policy.
"Insurance policies have no intrinsic value. In fact, you want them to have no intrinsic value. You don't want to have your house burned down, or get in a terrible accident, but you pay for insurance every year in case that happens," he said comparing insurance policies with cryptocurrency. He mentioned that he considered cryptocurrencies as a hedge against other financial assets, if case things went south.
"Bitcoin is insurance against financial catastrophe as we see in Lebanon, or in Afghanistan, or many of these other countries where we saw around the time of the pandemic," he added while talking about the unexpected political and economic status of countries on the global level.
In an interview earlier this year, Bill had spoken about how a decent chunk of his net worth was parked in cryptocurrencies. However, there was a common notion that the investor had infact, put half of his money into these digital assets. Bill addressed this notion saying that he had only invested a chunk of his reserves into the industry collectively. He added that the amount was much lesser now since the market crashed in 2022.
How much does he hold?
Bill is yet to reveal the size of his positions in cryptocurrency but assures that it is a big amount. In the latest interview, he urged investors to take advantage of assets that were trading at lower rates. He stressed cryptocurrencies as an option and stated that the concept and potential behind blockchain technology were deeply misunderstood.
Along with Bitcoin as a great option, Bill Miller also mentioned eight other stocks that according to him were of great potential. Despite the options given, his take on cryptocurrencies in particular was highly appreciated across several cryptocurrency media platforms and the community.
How will this affect the industry?
It has been seen historically that the opinions of affluent individuals have impacted the prices of crypto hugely. Infact, personalities like Elon Musk have already shown their influence over asset classes in 2021 itself. This was when stocks like Gamestop and memecoins like DOGE and SHIB shot up in value within a short span.
It goes without saying that support from investors like Bill Miller will surely contribute to the overall industry booming. Surely, there has not been an immediate effect on price, but these instances can undoubtedly shape the growth of the industry in the long term.
Read More:
Early Stage Presale Live Now
Doxxed Professional Team
Use Cases in Industry – Offset Carbon Footprint